Jerry Banks and Bill Scales opened the doors to E-Fab to be a shop that would solve any customer's problem. The two added capabilities and personnel to meet demand while investing in equipment and materials to ensure precision.
In 2019, upon the retirement of Jerry Banks, E-Fab joined The Partner Companies, an affiliate network of specialty manufacturers with concept-to-delivery capabilities. E-Fab continues the legacy of innovation, expertise, and experimentation that Banks and Scales established in 1982 in the spirit of collaboration and excellence.
The solution-based philosophy from 1982 continues today, inspiring companies in technology, communications, defense, aerospace, medical, green energy, and semiconductor industries to reach out for help.
As the customer base expanded, E-Fab brought on a team of engineers dedicated to research and development, finding innovative solutions with processes and materials, and delivering accurate parts for demanding applications.
SERVICE
We are a customer-first organization, continually striving to understand and deliver for our customers.
COLLABORATION
Our experience shows that the best ideas come from talking, learning, experimenting, and perfecting with our customers.
AGILITY
We are dedicated and determined to uncover solutions via improved research, training, process, and equipment.
RESPECT
Listening, learning, and growing enables our community-focused environment.
DEDICATION
Our team won't stop until we find a solution to our customer's challenges.
CHARACTER
Remaining transparent and honest is how we establish trust and commitment from our customers and employees.
Management & Administration
We ensure that every project runs
smoothly from your first call to final delivery.
Our hands-on approach is in place
so that every customer gets
maximum service.
Engineering
Our engineering team partners
with customers from concepts and R&D
to expert guidance in design, materials,
and process so that every project meets exacting expectations.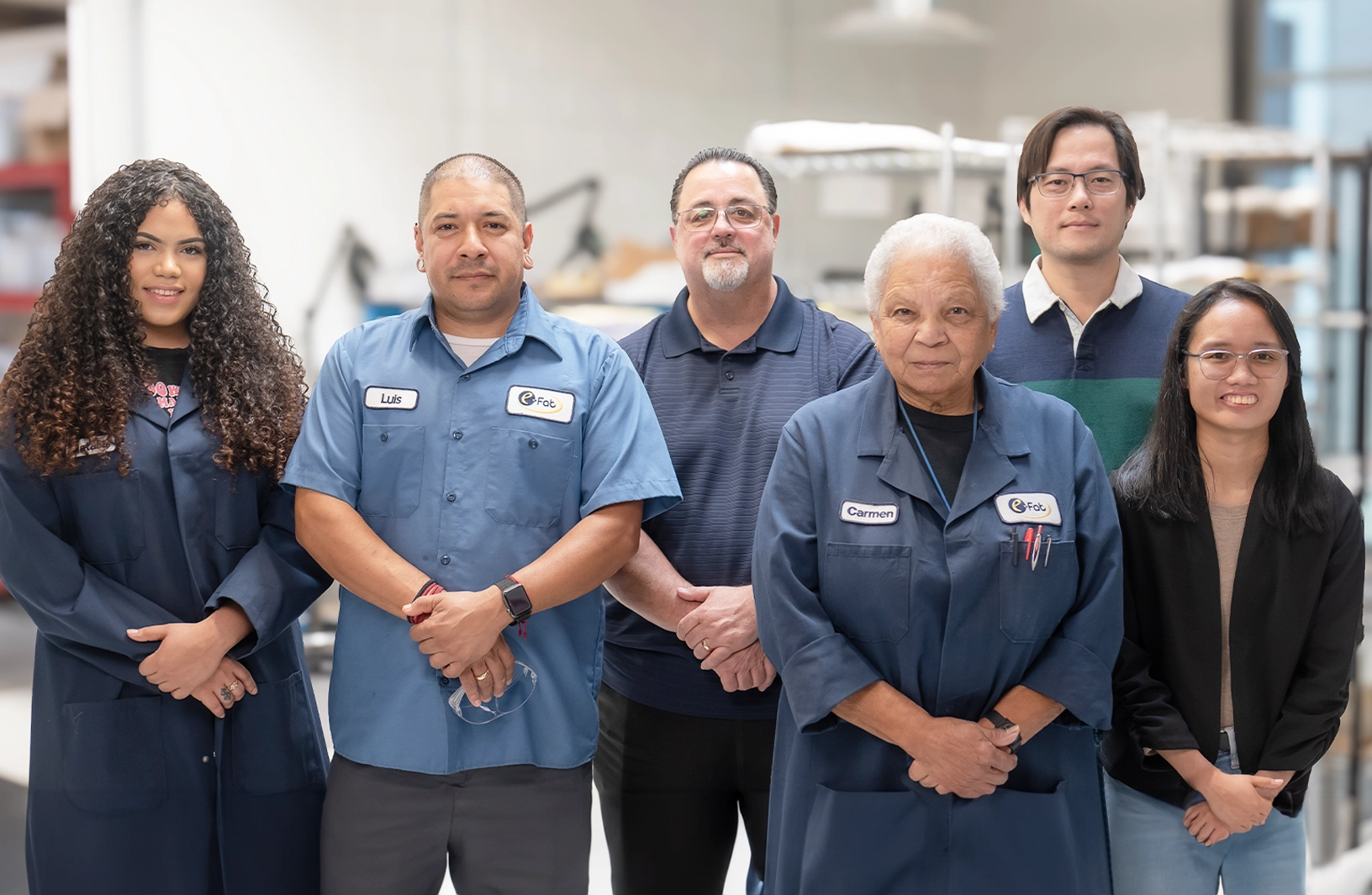 Quality Assurance
The QA group utilizes the latest
high-tech inspection machines to
certify that every part we produce at
E-Fab meets the highest quality
standards possible.
E-Fab, Inc. is a proud member of The Partner Companies group of specialty manufacturers who share a commitment to excellence, precision, and innovation.TPC companies operate as a consortium of capabilities, serving the defense, aerospace, medical, telecommunications, semiconductor, and renewable energy industries.
TPC supports each member entity with expertise in business growth, finance, human resources, and supply chain management. The strength of TPC is the sharing of experience, materials, and resources that its members share.